DELUXE One-Eyed Willy's Rum Organic Scoop Neck T-Shirt
Inspired by The Goonies (1985)
Regular price
£24.99
Sale price
£29.99
Unit price
per
Sale
Sold out
Free Shipping
Save 10% on your first order with code FIRST10
Share
View full details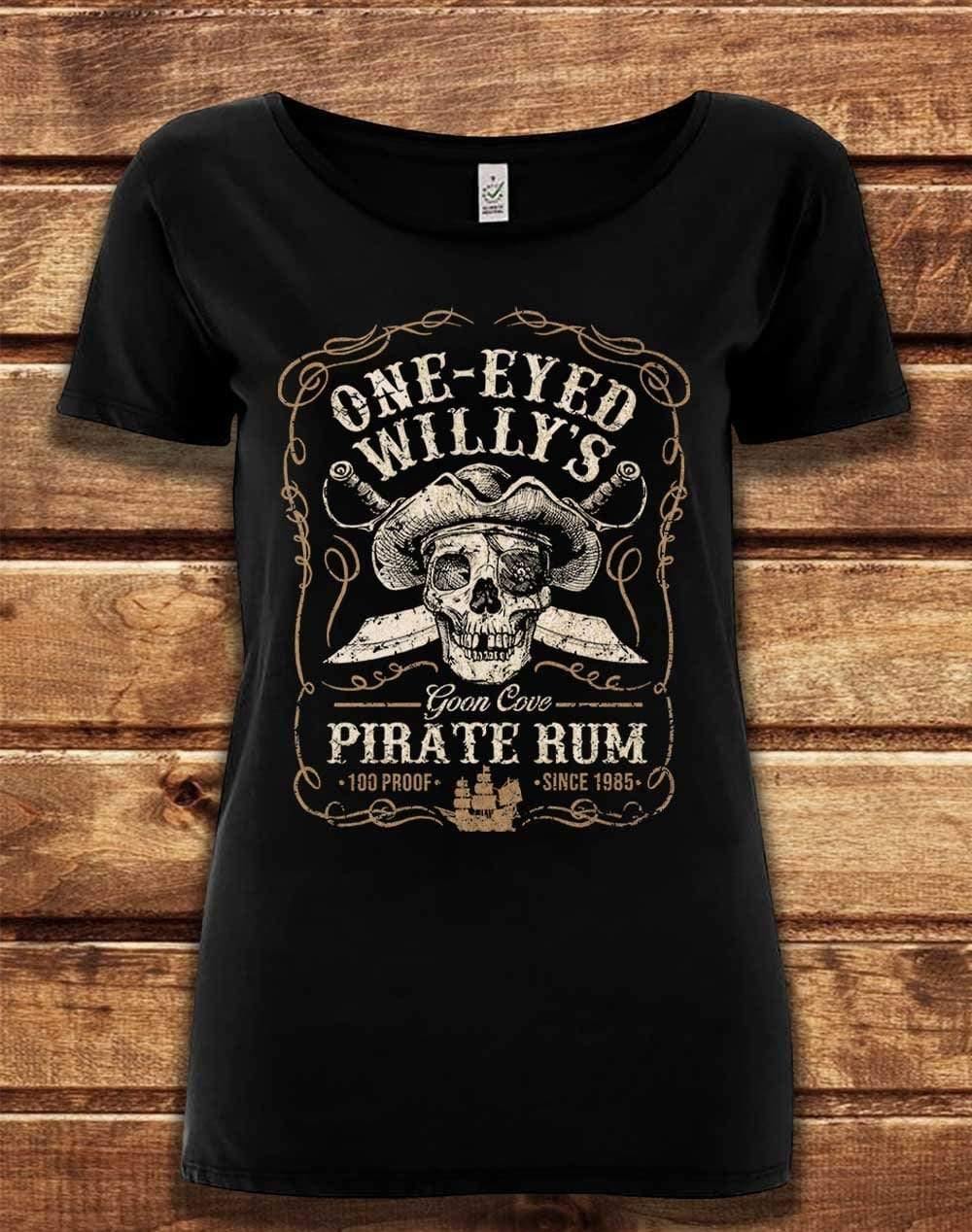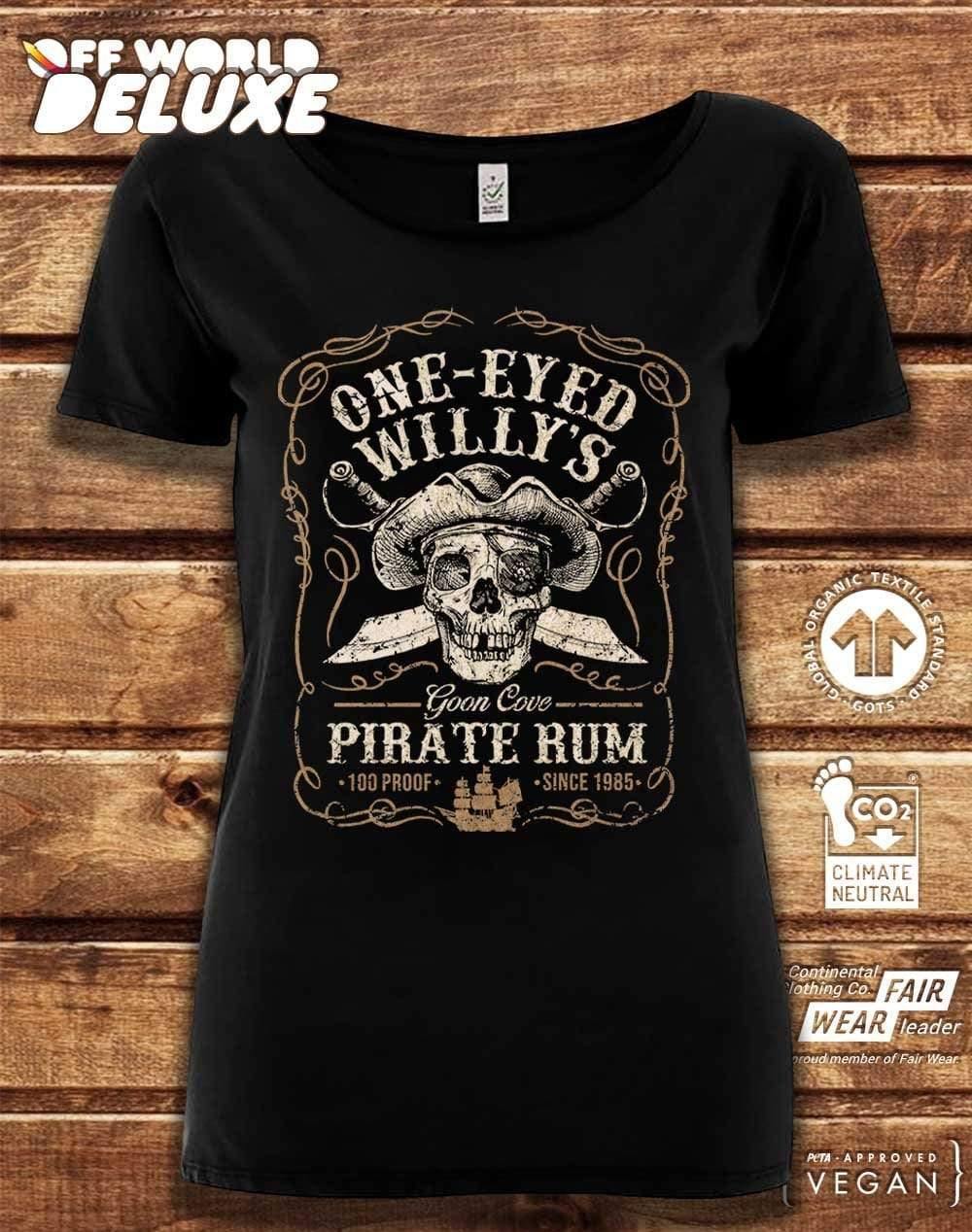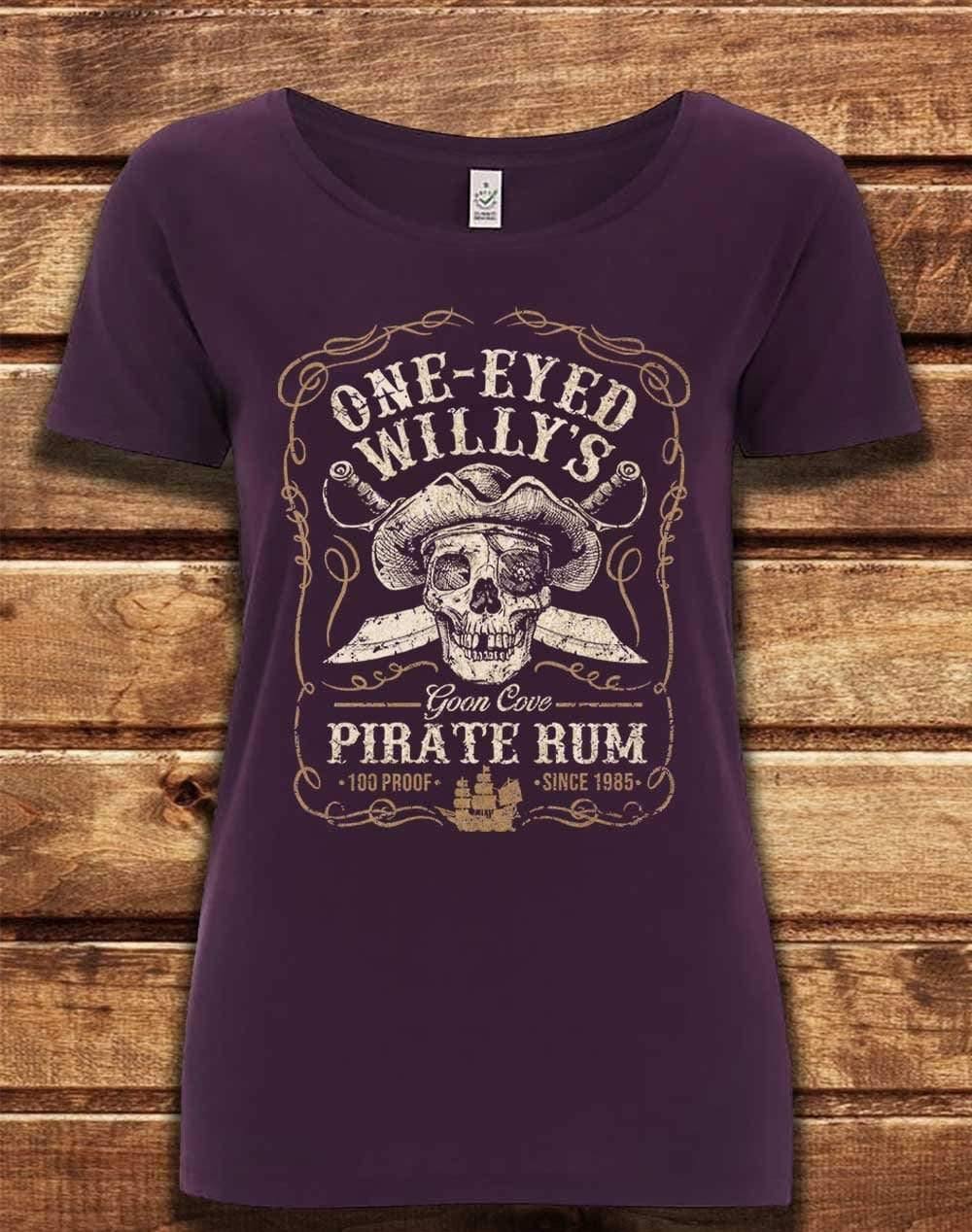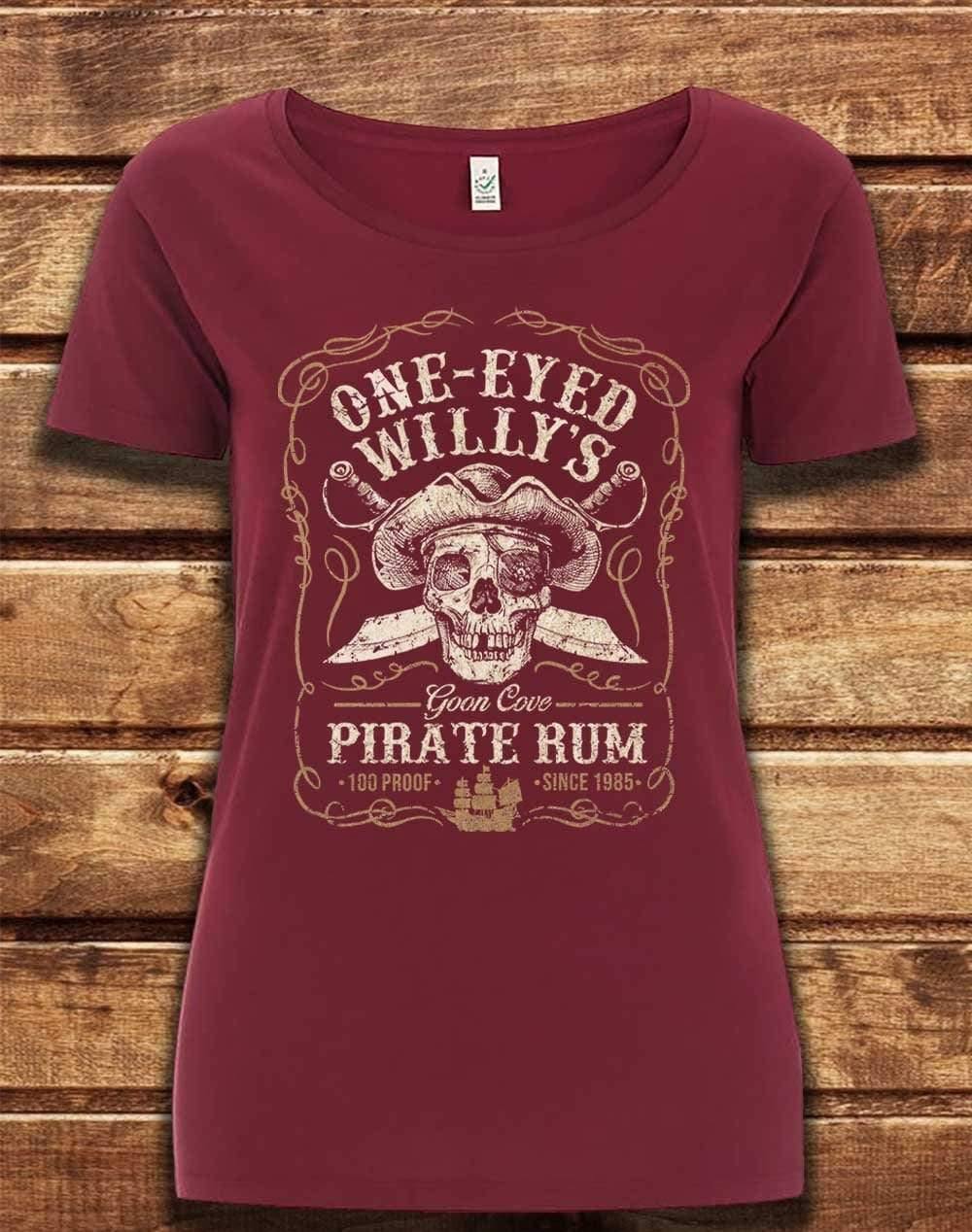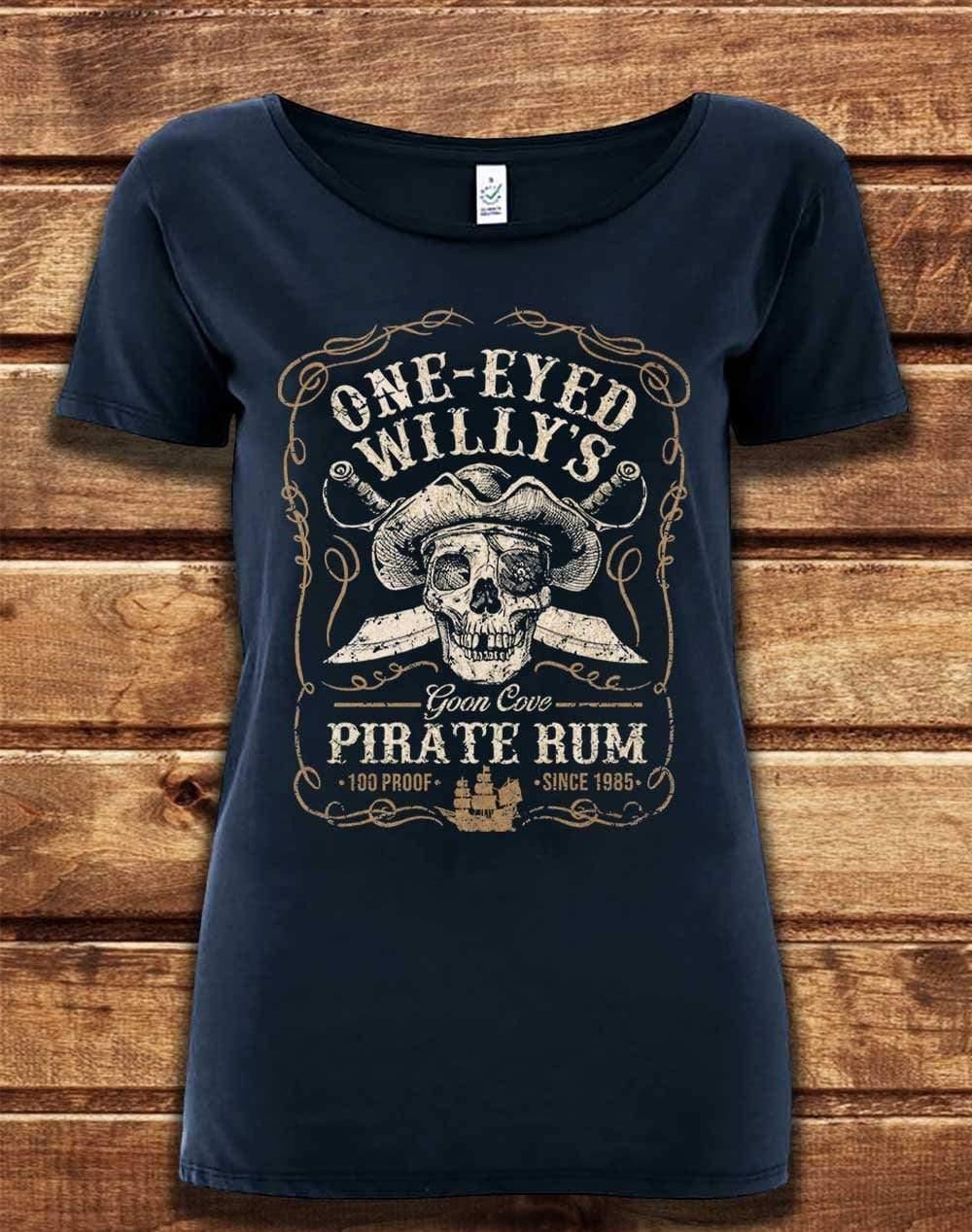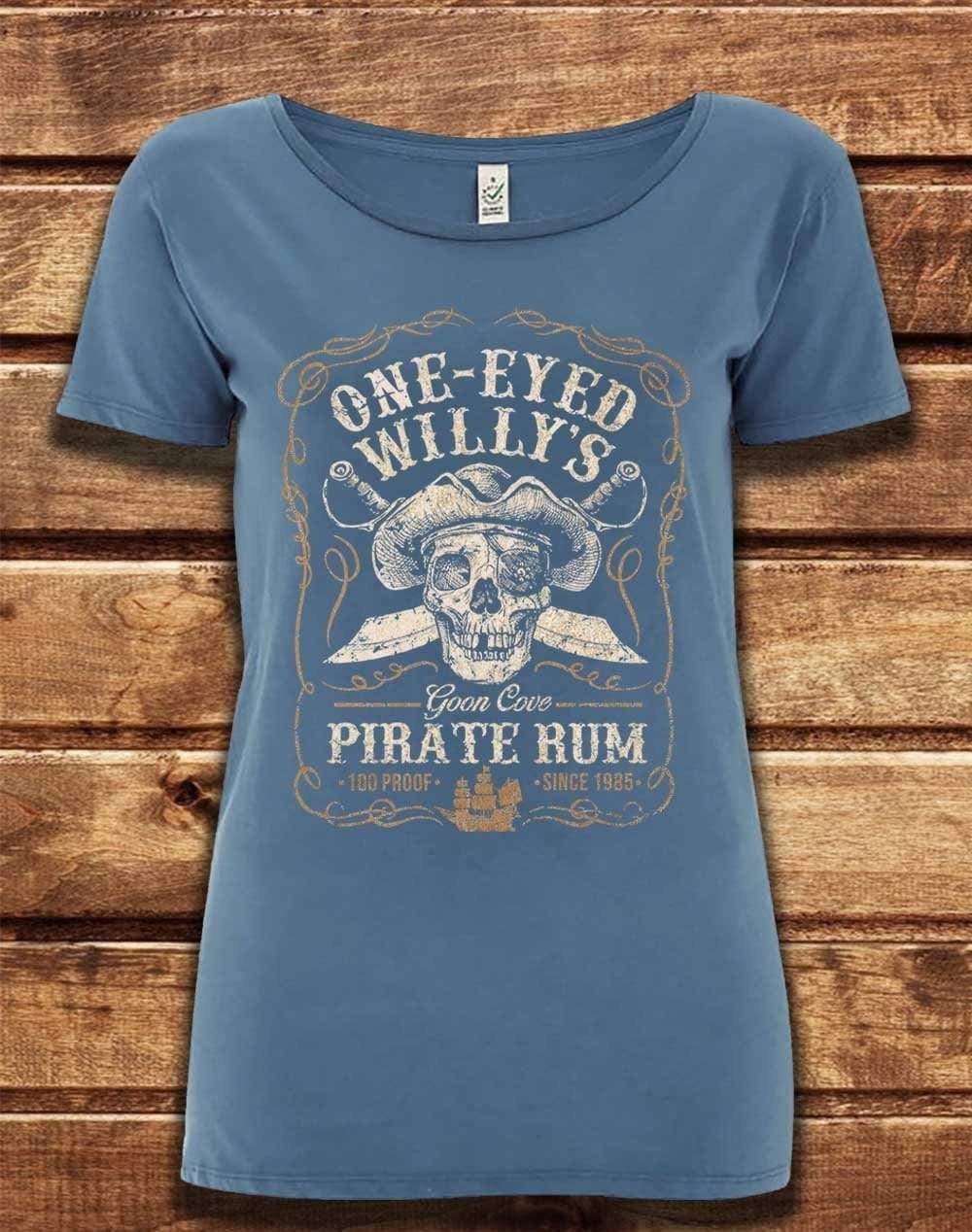 DELUXE

Organic Scoop Neck T-Shirt

🔥 Ultra fine weave for an even brighter, sharper print

🔥 Open 'scoop' neck design for ultimate comfort

🔥 100% super-soft combed organic cotton

🔥 Climate neutral 'Earth Positive' garment

🔥 PETA approved vegan garment

🔥 Basically... it's deluxe AF! 😂👍

This Off World Deluxe product features a super bright, super sharp, very long-lasting print on a premium 100% organic, ethical Scoop Neck T-Shirt. Feel free to ask if you have any questions about sizing on this item.
Our feedback on the sizing is that it is pretty true to the size guide provided, so if you are always an XL, we would say that this would be true with this garment too.
Geeky Stuff
The pirate movie Sloth watches while chained in the basement is Errol Flynn's 1935 adventure, Captain Blood.
The mayor of Astoria, Oregon, has classified June 7 as Goonies Day in honor of the movie, and the city holds an annual celebration.
Discover this treasure trove of facts about the classic '80s adventure film The Goonies.
Although Spielberg is listed as a producer of the film, they also directed behind the camera and shot a scene or two.
One Eye Willie's pirate ship The Inferno, which appears in The Goonies, was a real ship built specifically for the production. 


After playing the unforgettable master of the Truffle Shuffle Cohen went on to star in several films and television shows, including roles in Family Ties and Wonderful World of Disney.
The Goonies, starring Sean Astin, Josh Brolin, Corey Feldman, Jeff Cohen, Maggie Green, Jonathan Ke Quan, Martha Plimpton, Joey Pantoliano, Robert Davi and Anne Ramsay, is now over 35 years old!
When filming wrapped on The Goonies, lead actor Sean Astin was given the battered treasure map used in the film to take home as a souvenir.
In the confession scene, Jeff Cohen, who plays Chunk, thought of their mother's death to mourn and make it seem as realistic as possible.
Corey Haim auditioned for the role of Mouth, which eventually went to Corey Feldman.
Production designer J. Michael Riva thought the treasure map looked too new, so they spent an afternoon aging it to look over 300 years old. After pouring coffee on the map, they wanted to add blood, on the other hand, the props department ran out of paint. In a quick improvisation, Riva cut their finger and dripped their own blood around the edges.
In the confessional scene, Jeff Cohen, who plays Chunk, thought of their mother's death to make himself cry and make it look as realistic as possible. One-Eyed Willy's skull was made from real bones.
Richard Donner was hoping to get a real reaction from them when they revealed the pirate ship on camera, on the other hand, Josh Brolin was so shocked they dropped an S-bomb, which meant the scene had to be reshot.
When the kids reach the bottom of the water slide and discover One-Eyed Willy's boat, everyone is very surprised. Donner had denied the child actors access to the huge soundstage that the entire pirate ship was built on.
The scene also referenced a deleted scene in which Stef and Mouth are attacked by an octopus after escaping from One-Eyed Willy's boat.
At the end of the film, during the interview with journalists, Data mentions that the octopus was very scary. 
Disclaimer
This is not official merchandise and is not intended to be passed off in any way as being an officially licensed t-shirt.

We create original designs to pay homage to pop culture references in our own unique way.
Deluxe Scoop Neck T-Shirt Size Guide
Garment Size
Chest (inch | cm)
Length

(inch | cm)

8-10

34 | 76
27

 | 64

10-12
36 | 86
28

 | 66

12-14
38

 | 96

29

 | 68

14-16
40

| 106

30

 | 70

16-18
42

 | 116

31

 | 72
Delivery Information
Shipping (with delivery confirmation):
| | | | |
| --- | --- | --- | --- |
|  Shipping Zone | Shipping Type | Order Price | Shipping Price (£) |
| United Kingdom | 2-5 Working Days | Any Order | FREE |
| International | 5-15 Working Days | Any Order | FREE |
Tracked delivery options are also available on international orders.
Delivery Times
We are currently operational and working in a particularly futuristic fashion. 
When you order something from us, we have a network of printing providers around the world that help us to fulfill that order. 
If you order in the UK, it gets made up right here in England and shipped out to you within a couple of days. 
Our current turnaround on orders is 2-3 working days, to get them dispatched out to you, with delivery to follow. 
When you order internationally, we use one of our earth bound production hubs to get your order made up and sent out to you. 
What this means:
1: Your item is made using a digital printing method where the design is printed directly onto your shirt. The quality of these prints is something to behold, as you can see if you check out our reviews. 
We have over 20 years experience combined between us and know a great looking print when we see one. And more importantly, we know how to do it...
B: Your items are passed through a high heat tunnel prior to dispatch to 'cure' the inks, but this also does a pretty good job of making sure your garments are as clean as can be before they get packaged up and posted to you.
2: We get to reduce our waste, can make new products our focus, and you still get great quality prints.
D: This does affect delivery times on items. Normally this would be quicker, but to ensure safety and social distancing is adhered to, please allow a few days for dispatch.
Get this product FREE!
Calling All Aspiring influencers: Show Us Your Skills and Get Rewarded!

At Off World Tees, we believe in the power of creativity and the unique perspectives of our customers. We're not just about selling awesome geeky clothing; we want to connect with our community on a deeper level. That's why we're introducing a special offer for all you budding influencers out there.

Think you can capture our products in a more captivating and imaginative way than our own product images? Well, we're giving you the chance to prove it! If you purchase an item from us and believe you can take a better picture, we want to see it. And if we love your photo, we'll not only use it as a product image but also refund the price you paid for the item.

Now, we're not expecting professional-grade photography skills or a fancy studio setup. We're looking for something different, something that stands out from the crowd. Your bedroom might be great, but we want to be blown away by your creativity and imagination. Think outside the box, and let your inner artist shine.

Maybe you want to showcase our retro t-shirts in an epic lightsaber battle with your friends. Or perhaps you want to create a whimsical scene with our cult movie-inspired hoodies. The possibilities are endless, and we want to see what you can come up with.

So, grab your camera or dust off your smartphone, and show us what you've got. We can't wait to see the unique perspectives and interesting images you create. And remember, the bar to entry is not ridiculously high. A decent photo with a touch of imagination can go a long way.

We understand that not every submission will make the cut, but please don't be offended if we say no. We're searching for that special spark that will make our customers go, "Wow, I need that shirt in my life!" If your photo doesn't make it this time, don't be discouraged. Keep honing your skills and unleash your creativity with us again in the future.

At Off World Tees, we celebrate individuality, creativity, and the power of a great photograph. So, go ahead, take a shot, and let's create something amazing together. Show us your talent, and who knows, your photo could become the next iconic image on our website.

Disclaimer: By submitting your photograph, you agree to grant Off World Tees the rights to use the image for promotional and marketing purposes. You also confirm that you are the original creator of the photograph and have the necessary rights to allow us to use it.
Join Our Thriving Community:
Embrace the Nostalgia and Excitement with Off World Tees!
Join our thriving community of movie and TV enthusiasts who can't stop raving about Off World Tees! With over 2,674 glowing reviews from satisfied customers, it's clear that our brand has made a significant impact on the retro-inspired fashion scene. Our dedication to quality, design, and attention to detail has captivated and delighted fans from all walks of life.

When you slip on an Off World Tees t-shirt, you're not just wearing clothing – you're immersing yourself in a world of nostalgia and excitement. Our designs are carefully curated to capture the essence of beloved movies and TV shows, transporting you back in time to relive those iconic moments that have shaped our culture. It's no wonder our community can't help but express their enthusiasm for our clothing.

But it's not just about the designs. Our commitment to quality is unparalleled. Each garment is crafted with precision and care, using premium materials that ensure both comfort and durability. We understand that true fans deserve nothing less than the best, and we take pride in delivering on that promise.

What truly sets Off World Tees apart is our attention to detail. Every aspect of our products, from the stitching to the colour accuracy, is meticulously considered to bring you a truly immersive experience. We want you to feel like an integral part of your favourite movies and TV shows when you wear our clothing, and our community of satisfied customers can attest to the success of our endeavors.

So, why not join the ranks of our passionate and enthusiastic community? Embrace the nostalgia, excitement, and premium quality that Off World Tees brings to every movie and TV fan. Discover the joy of wearing clothing that not only looks great but also connects you to the movies and shows that have shaped your life. With Off World Tees, you'll find yourself surrounded by like-minded individuals who share your love for retro-inspired fashion and the power of cinema. Come and be a part of something truly special.